Why Macy's is closing stores when it is one of the oldest and most renowned stores in the United States?
Not only ordinary people but also celebrities have been a part of their legacy. And the entertainment industry has, time and again, collaborated with Macy's stores, seeing their popularity.
So what happened?
Why Macy's is failing?
Macy's department store was one of the largest retailers in the United States, with 800 stores nationwide, and held a dominant position in the market before it all came crashing down.
In 2003, Macy's filed for Chapter 11 bankruptcy protection, reducing their debt by $1 billion and closing 36 underperforming stores countrywide.
Following the bankruptcy filing, the corporation reappeared in the market but failed to reclaim its previous market position. Macy's revealed in 2016 that it expected to eliminate 10,000 jobs by the end of 2017.
Since 2019, the company has shuttered 68 shops, and though the company has not gone out of business, its market share has failed significantly.
Right now, the number of Macy's outlets is 504 and is expected to drop further by the end of 2024.
Here are the list of challenges that contributed to why Macy's is closing stores:
Shift to E-commerce
The rise of e-commerce giants with a shift to online shopping led to a disinterest in traditional brick-and-mortar sales.
In 2015, Macy's announced a deficit financing due to falling revenue from individuals shopping less in physical locations. Macy's had to adapt to this change and invest significantly in their online presence and capabilities.
Macy's began offering customers to buy online, pick up their products from the store, and buy online ship-to-store benefits at all locations in 2018.
Their strategy boosted Macy's e-commerce company. But in the long run, the corporation was unable to compete with growing e-commerce giants, such as Amazon, and its market share finally declined.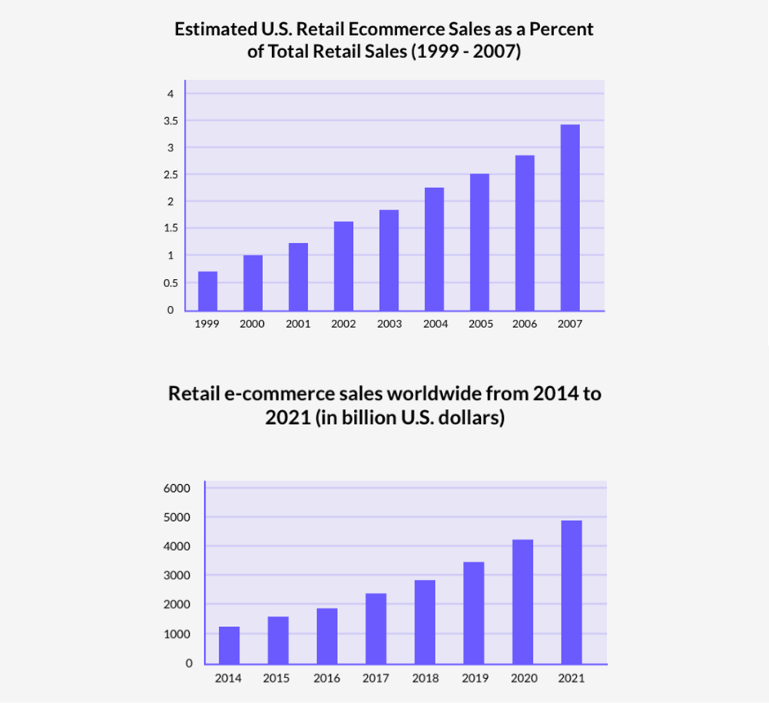 Source: 2muchcoffee
Changing Consumer Preferences
As discussed, consumers started opting for online shopping with a greater emphasis on experiences, sustainable products, and unique offerings. Macy's traditional department store model did not align well with these changing preferences.
Many of Macy's stores were located in shopping malls, and the decline in foot traffic to malls led to their constant growth decline.
Today, there are at least 2.14 billion online buyers, out of the 7.74 billion world population. And, as per a Statista report, there will be 291.2 million online buyers in the U.S. alone.
Lack of Innovation
Staying one step ahead in a rapidly changing retail landscape requires continuous business innovation. Macy's stores struggled to introduce new and innovative shopping experiences, services, or products to attract customers.
For instance, in 1980, Macy's was approached with the bold idea of launching a cable television channel advertising its items. However, the top management ignored the suggestion, believing they understood their customers well and desired to maintain their traditional retailer concept.
Since they declined the proposal, a firm called QVC was founded shortly after and has since become one of Macy's main competitors.
Whereas Macy's failed to innovate its business model.
This is just one example of how they didn't capture the best of innovation opportunities or ideas.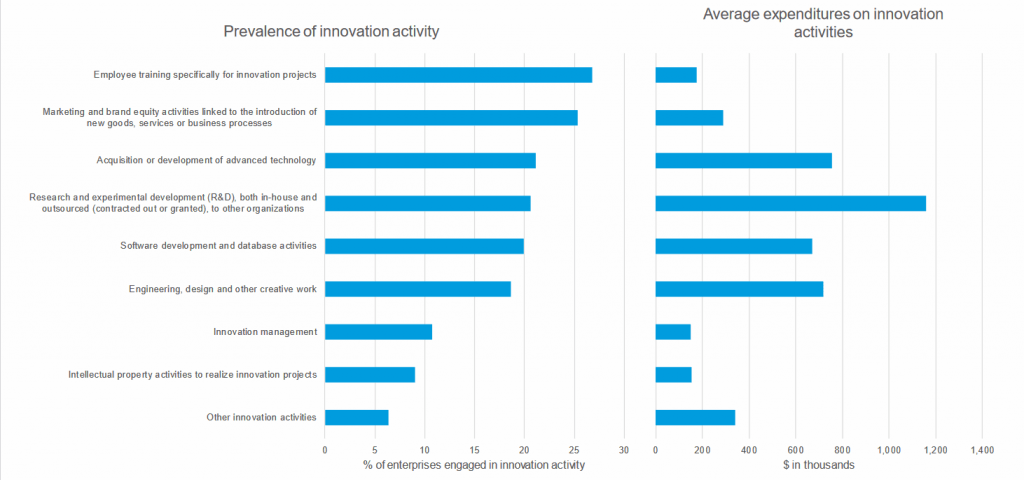 Source: IMF
Growing Competition
The rise of Amazon over time put Macy's at crippling risk.
According to McKinsey's analysis, Amazon was not a large retailer in 1990, but the company entered the list of top ten companies in 2012.
The decline of Macy's was directly related to Amazon's emergence as a top-10 retailer and the advent of e-commerce.
After all, only weeks after Cowen & Co. analysts predicted that Amazon would soon surpass Macy's in clothes sales, the department chain revealed plans to eliminate 100 shops within a year.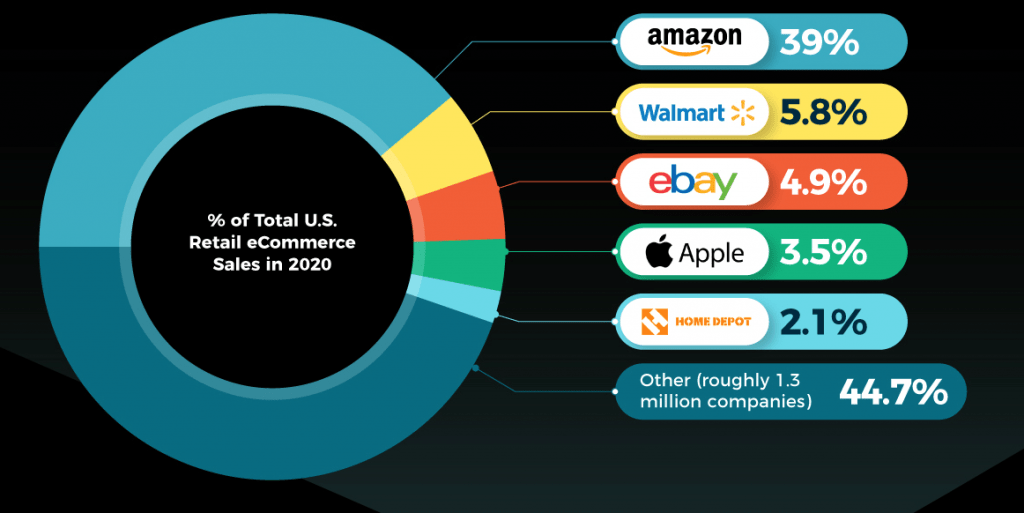 Source: virtual capitalist
Overexpansion and High Operating Costs
According to Nick Egelanian, President of retail development firm SiteWorks, "Everybody knows that Amazon was growing, so everybody thinks Amazon killed retail. There are 10 things going on, but nobody pays attention to the other nine."
He added, "Macy's needs to figure out how to operate profitably on the coasts, where they can really have a future."
Macy's had a significant number of physical stores in various locations. Maintaining and operating these stores, especially in prime and expensive locations, contributed to high operating costs. Changes in foot traffic and sales patterns impacted the profitability of these stores.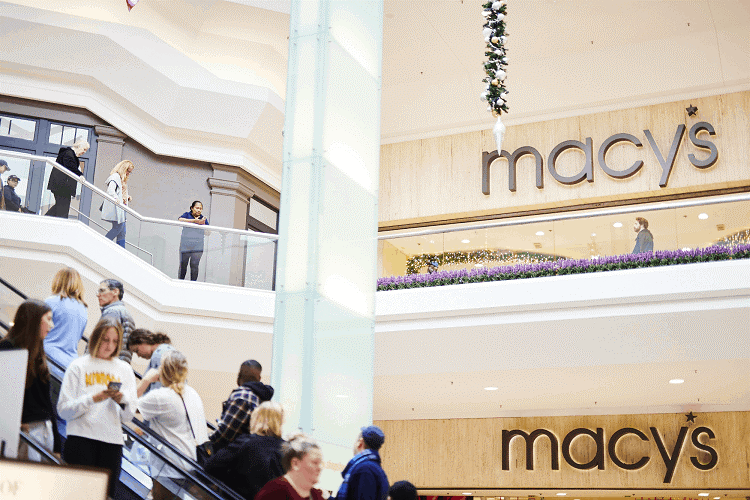 COVID-19 Pandemic
The global pandemic severely impacted every industry, especially the retail industry and Macy's was no exception to it.
Temporary store closures, minimal foot traffic, and economic uncertainty affected the company's revenue and operations.
While Macy's stores reopened, the pandemic accelerated the need for Macy's to evaluate its store portfolio and adapt to better align with the post-pandemic retail environment.
According to new data from IBM's U.S. Retail Index, the pandemic has accelerated the shift away from physical stores to digital shopping by roughly five years.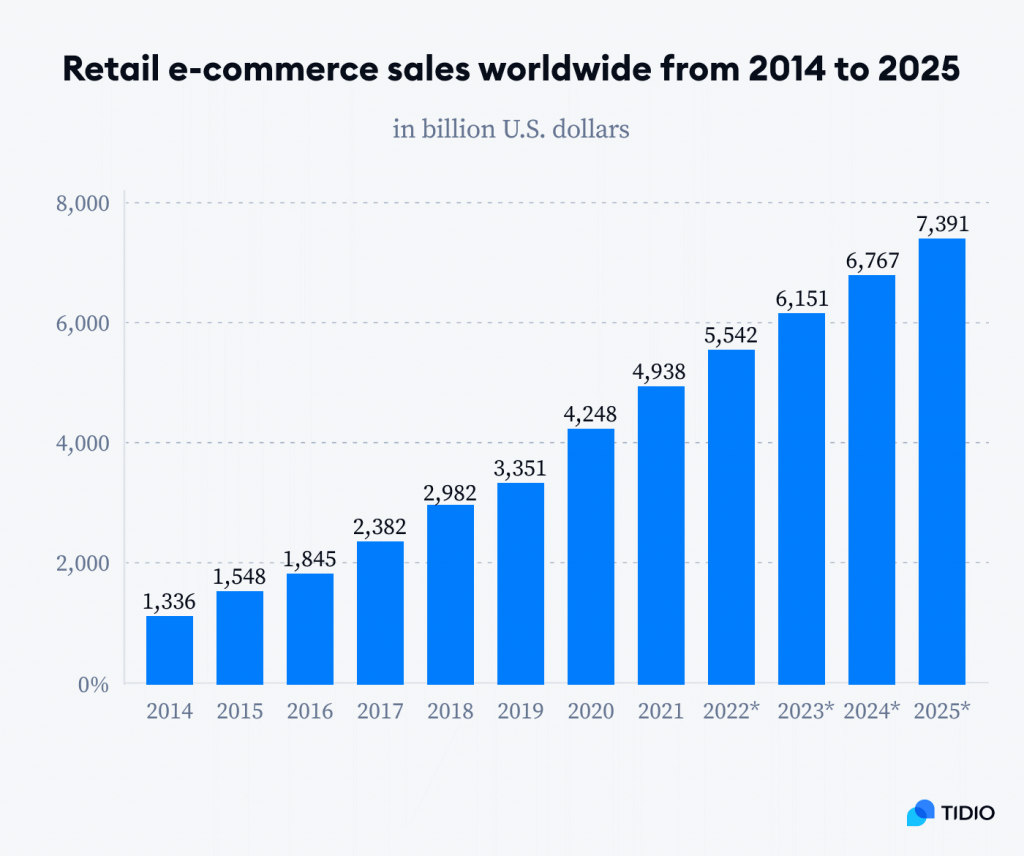 Debt and Financial Pressures
Like many other retailers, Macy's had accumulated debt over the years, which limited the company's ability to invest in growth and adapt to changing market conditions.
Remember we told you they even filed for bankruptcy in 2003 to save their business, but that did not eventually help?
So, in 2016, Macy's revealed that it expected to eliminate 10,000 jobs by the end of 2017.
And, it was just the beginning of them cutting down on their losses by closing more and more underperforming shops and making layoffs.
Though the company has not gone out of business, its market share has failed significantly.
Macy's department store was once one of the largest retailers in the United States, with 800 stores nationwide, and held a dominant position in the market.
However, currently, Macy's ranking and position are considerably reducing day by day.
Management and Strategy
For literally every business, effective leadership and strategic decision-making are crucial for continuous growth and improvement. A bad strategy or execution impacts a company's performance.
Macy's top management failed to align its business strategy with its innovation strategy.
Their sales failure originated from one fundamental issue: the products it offers and the locations in which it sells them weren't in alignment with what consumers expect.
When Jana Partners, an activist investor, purchased a stake in Macy's in 2021 and appealed to the board, pushing them to separate the e-commerce operation, it did not go well.
Despite suggestions to split into two firms, the department store company confirmed in 2022 that it would continue to operate as one retailer.
According to Jeff Gennette, CEO of Macy's, "In every alternative scenario we considered, the execution risk for the business and our customers was too high. We determined that Macy's has a stronger future as a fully integrated business … with Macy's and Bloomingdale's together with a broad range of brands, price points, and customers across digital and stores."
How to save a failing business?
"Effort, imagination, creativity, and determination are needed to turn Macy's around. Sadly, these are qualities that Macy's has traditionally lacked, so it remains debatable as to whether a revival can be engineered," Neil Saunders, managing director at retail research firm GlobalData wrote in a research note.
But we have insights into how a struggling business can be saved and Macy's can be reinvented:

Benefits of Employee Training and Upskilling
When you work from the ground up, the half battle is won right there. Every talent in an organization must be involved and trained to tackle business challenges.
It enables organizations to develop new products and services in real time as well as have a sustainable innovation pipeline for the future.
To add to the business benefit of employee upskilling: 76% of employees say they are more inclined to stay in a company if it offers continuous learning and development. (SHRM, 2022)
Simply put, employee engagement helps in achieving in-house and business benefits for a company.


If Macy's top management equips employees with digital skills and provides excellent training, they could enhance their ability to assist customers effectively, whether online or in-store.
How Good Leadership impacts Company Growth?
Innovation strategies don't happen overnight; they are the result of a strong leadership and innovation culture that fosters creative thinking and ideation.
McKinsey & co., in their research, found a wide gap between the aspirations of leaders to innovate and their ability to execute.
And, where innovation is the only way to navigate the ever-changing market dynamics, companies require a central idea and innovation management system.
It helps cultivate a culture of innovation from the top down that is crucial for implementing innovative strategies effectively.
Whenever there is an investment in innovation, there is undoubtedly company growth.
Enhanced Online Shopping Experience
We all know everything is digital now.
Whether a company can thrive offline without an online presence is no longer a debate. Where some retailers have gone above and beyond to facilitate virtual try-on and augmented reality into their online and in-store experiences, the debate must be about how you can enhance user experience.
For example, Macy's could invest heavily in its e-commerce platform to create an effortless and user-friendly online shopping experience. This could include improved UX design, personalized recommendations, effective mobile apps, and so on.
Omnichannel Integration
Macy's could implement a robust omnichannel strategy to connect its online and offline shopping experiences. This would enable their customers to seamlessly move between online shopping, in-store visits, and curbside pickups, creating a cohesive brand experience.
They would also have the option to buy online and pick up in-store, return online purchases to physical locations, and have a unified shopping experience across various channels.
Sustainable Business Practices Retail Industry
Since being environmentally conscious is the need of the hour, brands are taking responsibility to do their part.
In the long run, it is beneficial for a company to do its part in practicing sustainability.
And embracing sustainability definitely resonates with environmentally conscious consumers. Macy's could focus on sustainable sourcing, eco-friendly packaging, and promoting products that align with ethical and environmental values.
Data Analytics and Personalization
Investing in data analytics and artificial intelligence is the best way for retailers to gain insights into customer behaviors and preferences. This data-driven approach enables companies to provide personalized product recommendations, indulge in targeted marketing, and improve customer engagement.
By leveraging customer data and analytics, Macy's could tailor its marketing campaigns and offers and even curate products and services to match individual shoppers' preferences, increasing the likelihood of conversions.
Social Commerce
According to HubSpot, 71% of consumers are more likely to make a purchase based on a social media reference. That's the number you are missing out on making your customer. And, for the specific benefits of leveraging social media for retail businesses, here you go:
Increased Brand Awareness
Improved Customer Engagement
Cost-Effective Marketing
Access to Valuable Insights
Competitive Edge
Improved Customer Service
Increased Sales
Analytics of impressions, clicks, conversions, and more
Social commerce also enables collaboration with popular brands, designers, or influencers for collections to create a sense of urgency and excitement among shoppers.
The value of America's social commerce sales reached $68.91 millions in 2023, almost 6% of all online sales.
Localized Strategies
Tailoring store offerings based on local preferences and trends could make each store more relevant to its community, increasing foot traffic and customer engagement. Marketing based on a local popular event, a tradition, or a celebration goes a long way toward converting a prospect into your loyal customer.
Investing in New Categories
It is important to go a step further and enter a blue ocean to find a strong footing in the market. This is only possible through investing in new experiments and innovation opportunities.
And, as already discussed, looking outside for such opportunities is a sheer waste of time and resources. You must look within the organization to unlock the full potential of your workforce.
Not limiting an individual to their designated position and allowing them to explore whatever field and technology interests them is going to be a boon for any company.
For example, keeping up with emerging technologies like AI, blockchain, and voice commerce could have positioned Macy's as a tech-savvy retailer and opened up new avenues for growth.
However, since they have not invested in such strategies so far, they have been forced to cut down on their losses by letting go of their existing stores and top talent.


Rapid Adaptation
Creating a culture of agility could empower Macy's to quickly test new ideas, learn from failures, and scale successful innovations.
Investing in idea and innovation management enables companies to be quick to adapt to new trends, technologies, and customer preferences. This might involve piloting new initiatives in select stores and rapidly scaling up successful ones.
In Conclusion
To answer in one sentence why Macy's is closing stores: to cut down on their underperforming stores and find a footing in the post-pandemic world.
Ultimately, the key to Macy's survival is through innovation and understanding customer needs, embracing technology, and being willing to experiment and iterate on new ideas.
But remember, innovation requires perpetual commitment and a willingness to evolve as the retail landscape continues to change.
It is yet to be seen whether Macy's department store would be able to save its legacy or continue closing its stores till it becomes another failure story.