Reach Your Team's Innovation Potential
Simplify how teams share diverse perspectives so the best ideas can thrive.

A foundation for great ideas to thrive
84% of executives believe innovation is important to their growth strategy, but only 6% are satisfied with their innovation performance.
Source: McKinsey Global Innovation Survey, McKinsey analysis
Employees want
to contribute
Teams can use InspireIP Ideas to quickly capture creative concepts to match their working style — a mobile app, plug-ins for Slack, Google Chat and Microsoft Teams —  then apply customizable templates and automated workflows to further adapt to team norms and business needs.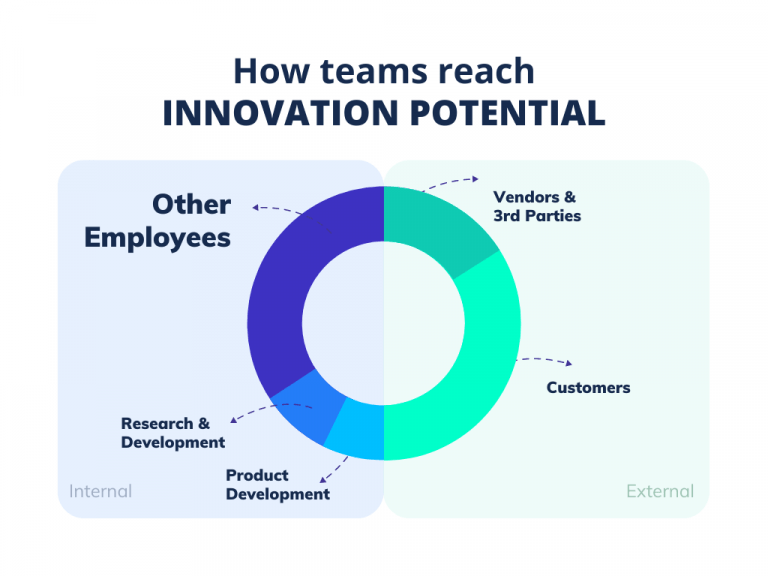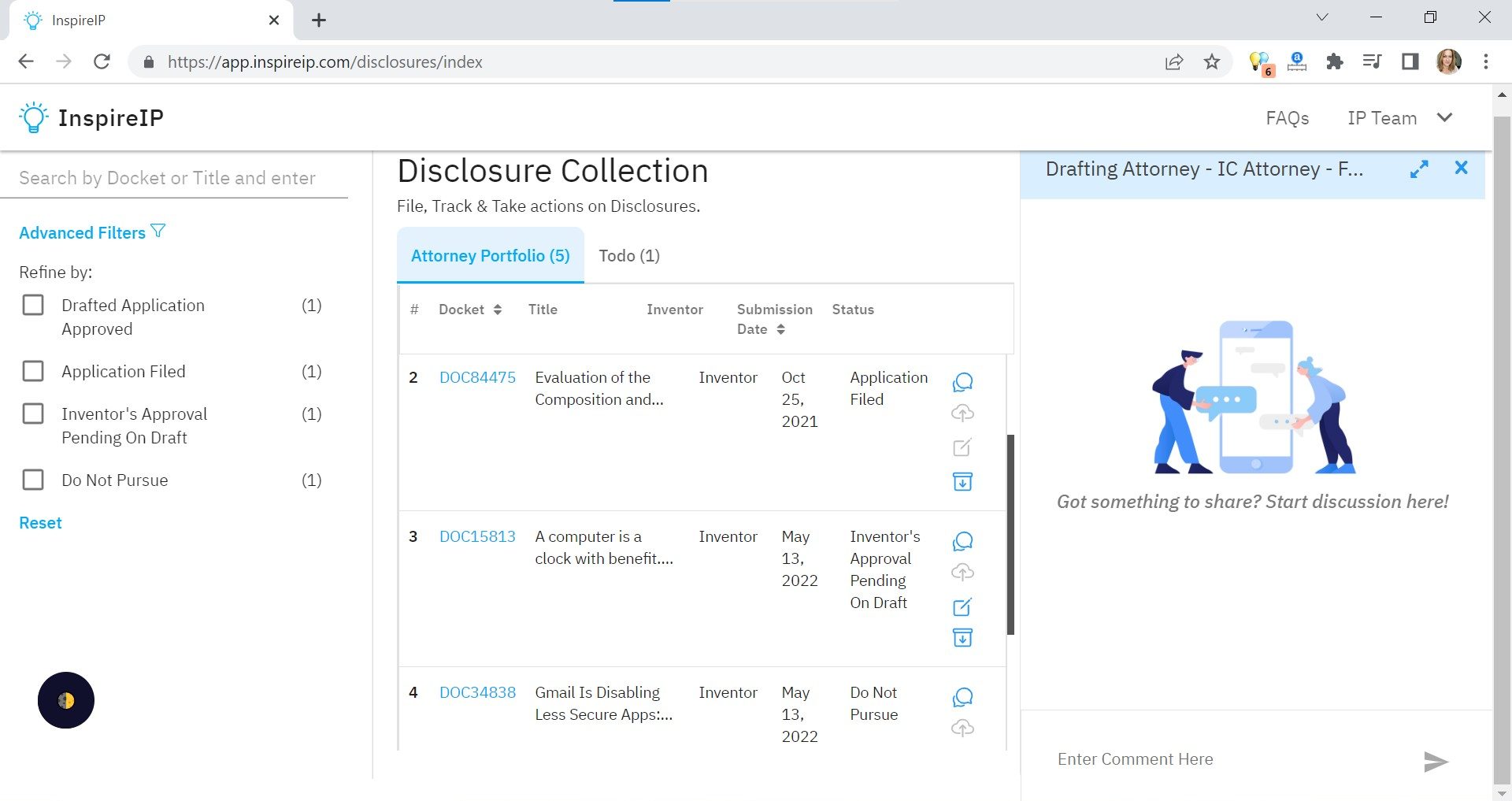 Patent Pros need disclosure to be simple
For patent professionals and legal teams looking to step-up IP potential, InspireIP Innovation simplifies a fragmented, manual process working as a stand-alone platform or by complementing an existing docketing system.
How many ideas will your team generate?
Show employees you value their ideas, while guiding them to align inventions and solutions to your strategic priorities.
Establishing a sustainable culture of innovation throughout the company/organization is challenging and complex. There needs to be an easier way to accomplish this.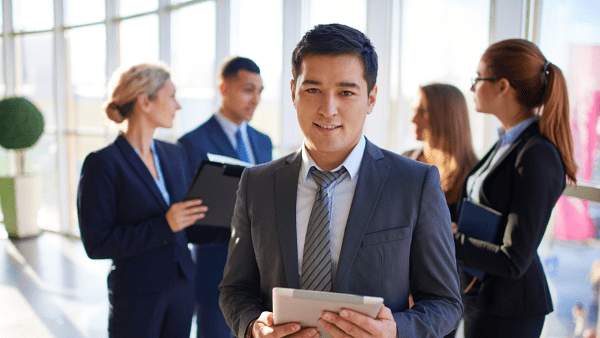 Managing the disclosure pipeline is very time-consuming and getting employees engaged to share quality disclosures is very challenging.
As the organization grows, the distance between myself and the frontline employees is increasing and our innovative culture is decreasing. I know we have smart employees, but I need a way to connect with them easily.
Simplifying how employees share ideas can lead to
greater engagement and business alignment.
Let's get to know each other.
Leave us your contact details and our team will reach out to you!