JCPenney, like many other traditional brick-and-mortar retailers, has struggled in recent years due to a number of factors. As someone responsible for the innovation management of a company, the story of the bankruptcy of JCPenney serves as a cautionary tale.
JCPenney is an American department store, established in 1902, and headquartered in Plano, Texas. The company offers customers a wide range of products, from clothing and footwear to furniture and jewellery. 
JCPenney expanded the business in 1902 and by 1917, the company had 175 stores. By 1929, during the stock market crash and Great Depression, JCPenney had 1,000 stores. Their stores were popular, especially because of their low prices. JCPenney reached its highest number of stores in 1973 when it operated over 2,000 locations nationwide. 
Top factors that led to the JCPenney downfall:
1. Overrun by Fast-paced innovative competitors. 
With the changing market demands, consumers' preferences shifted towards online shopping and more discounted offers. However, JCPenney ignored the ongoing e-commerce trend. On the other hand, Walmart embraced this trend and made it a central part of its business model. In the mid-20s, Walmart invested in building a robust online platform, which allowed them to reach a wider audience, offer a seamless shopping experience, and discounts, and respond quickly to the changing market demands. Additionally, Walmart successfully embraced data analytics and used it to personalize its offerings, create an efficient supply chain, and gain a competitive advantage.
Moreover, The business is under constant attack from much larger retailers such as Amazon, Walmart, and Target. TJX is the parent company of TJMaxx, Marshalls, and other "off-price" retailers that have undercut the department store business model by offering designer brands at low prices.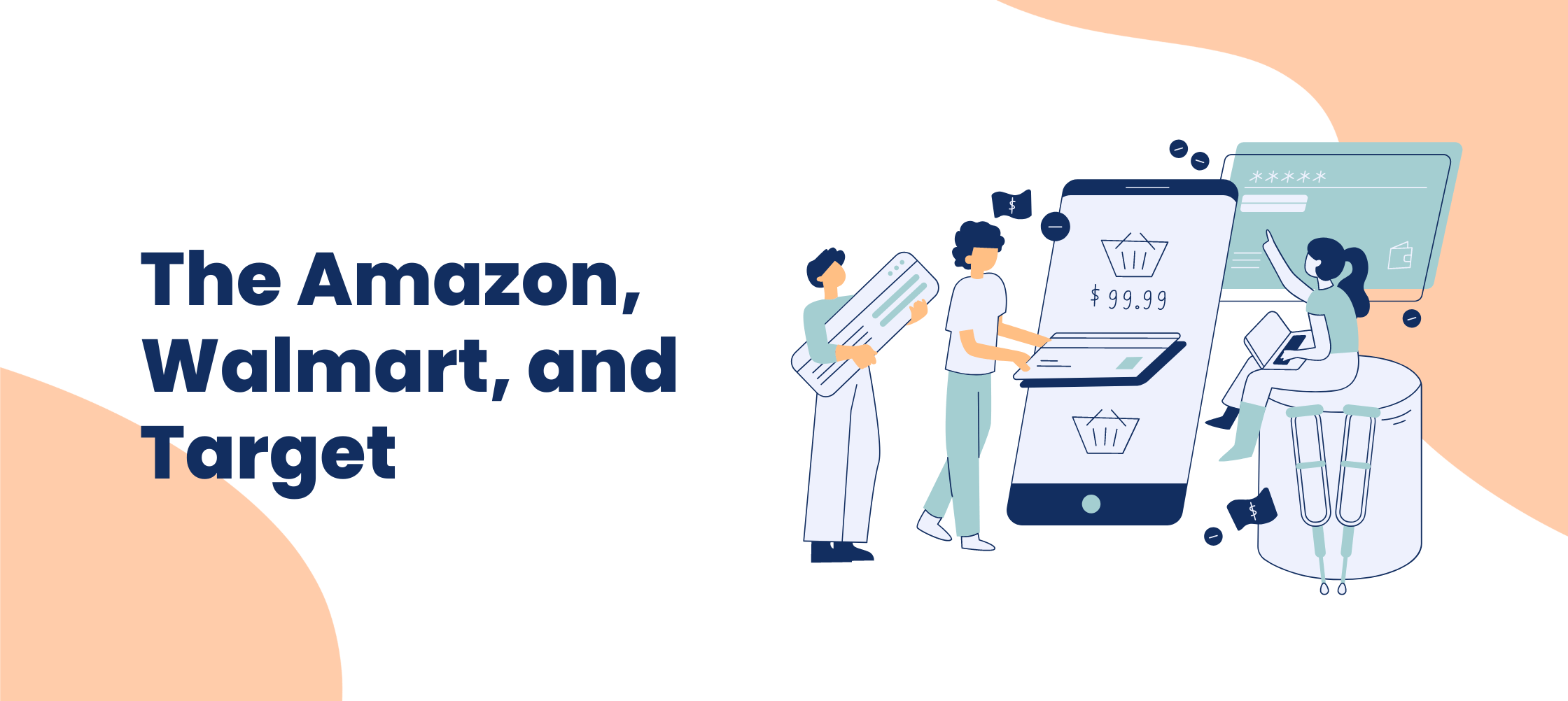 2. What works for one, may not work for another
JC Penny's had been severely affected by several recessions and was outdated. Ron Johnson was chosen by the business to serve as its CEO. After managing retail for Apple and Target, he was a first-time CEO and one of the best in the industry. Unfortunately, the business made an unprecedented mistake.
Ron Johnson rebranded JC Penny after joining the business, beginning with its name and logo. JC Penny changed its name to JCP and adopted an elegant, Apple-like emblem. To draw in younger customers, Johnson later updated the appearance and atmosphere of JCP's shops. He collaborated with companies such as Sephora to open 100 smaller boutiques instead of JC Penny's well-known store brands.
Ron Johnson gave the business a completely new look, but he overlooked a crucial aspect of the psychology of JC Penny's most committed customers. Lower middle-class women, mostly mothers, who were looking for great deals on clothing and housewares were the type of people who adored Penny's.
JCP's core consumers were alienated by the new retail environment because it was different in how it looked, sounded, and felt. The Self-Reference Effect is the mindset that underlies this.
Consequently, their primary customers stopped considering themselves JCP customers after millions of dollars of renovations. Additionally, younger customers didn't prefer the new JCP since it still had the unfavourable image of being a store visited by elderly people looking for a deal.
3. The near-sighted CEO
Johnson, the CEO of JCPenny, misread what customers wanted. In early 2012, the CEO announced a major revision of the way JC Penney does business, including the implementation of a new "fair and square" everyday low pricing plan to replace the "fake prices" that had previously been used.
Though the concept sounded great in theory, Johnson's no-coupons, no-sales experiment failed to attract customers. Through early 2012, sales fell, and by the summer, even Johnson admitted that the stores had made a major mistake. Johnson told Businessweek,
"I thought people were just tired of coupons and all this stuff. The reality is all of the couponing we did, there were a certain part of the customers that loved that. They gravitated to stores that competed that way. So our core customer, I think, was much more dependent and enjoyed coupons more than I understood."
4. The effects of the pandemic
JCPenney has struggled with financial issues for years, including declining sales and mounting debt. These financial issues have made it difficult for the company to invest in its stores and compete with other retailers. The pandemic in 2020 also served as a major factor in the Retail industry decline. Like many other retailers, JCPenney was hit hard by the COVID-19 pandemic, which forced the temporarily JCPenney store closures. This disrupted its supply chain. The pandemic badly impacted JCPenney's financial stability since consumers depended more on online shopping. 
Lessons from the JCPenney bankruptcy:
 In mid-May 2020, JCPenney filed for Chapter 11 bankruptcy, with 846 stores and 85,000 employees at the time of the filing. Being reluctant to adapt, not innovating with the market, bad innovation management etc are the major reasons behind the failure of a company. 
The takeaway from JCPenney's bankruptcy story is that businesses must be adaptable and willing to embrace change in order to succeed. It's important to stay on top of consumer trends, invest in an idea management tool, and make data-driven decisions to provide the best customer experience.
Also, read 55+ Quotes on creativity and innovation.