In the ever-evolving business landscape where innovation remains the key, a company that has continuously set itself one step ahead is Amazon. The innovation strategy of Amazon sets new benchmarks for success from every given angle imaginable.
With notable innovations like One-Click ordering, Amazon Prime, and Alexa, Amazon has sent clear statements to every business that the barriers to innovation can be broken with the right amount of commitment
Amazon currently has 300 million active users and a whooping net worth of $1.27 trillion as of June 3, 2023.
The tech giant even found innovative ways to make money for its sellers with some making close to $900,000 annually.
These achievements are nothing short of extraordinary!
In this article, we will see Amazon's innovation strategy. We will do this by meticulously decoding their footprints in hopes to equip you with insights into how Amazon has consistently outpaced the competition.
We will also get to see how an innovation management tool will help with these efforts
How Amazon's innovation strategy dominated the market
1. Their customer-centric innovation
In 2017, Jeff Bezos sent a letter to its board of directors that read
"One thing I like about customers is that they are divinely discontent. And people have a voracious appetite for a better way, and yesterday's 'wow' quickly becomes today's ordinary".
This was the vision Jeff Bezos instilled into his workforce and they always knew how to be customer-centric in their innovations.
Amazon developed various systems of collecting customers feedbacks. Some of them are:
Devising new methods of receiving feedback like sending follow-up emails requesting feedback, giving discounts to buyers who drop reviews and developing a program where highly engaged reviewers are given badges
Analysing customers purchasing preferences or trends. This data is then used to personalise recommendations to users to give them a better shopping experience
User behaviour tracking was also employed on the Amazon platform where customers' search history and product interactions were closely monitored. And this information was used to better improve the shopping experience
Utilising data analytics and machine learning algorithms to compute large amounts of customer data.
Amazon never slept on this data.
This data was shared throughout the company and employees were tasked to come up with innovative solutions to solve customer problems.
And to further empower this exercise the company integrated an idea management tool which effectively gathered employees' ideas into a centralised platform.
2. Adopting Cutting-Edge Technologies
Jeff Bezos had this to say about technology
"Technology is always evolving, and it is our job to keep up with the latest innovations, experiment relentlessly, and adapt quickly to stay ahead of the curve. In today's fast-paced world, if you're not experimenting and learning new things, you're falling behind"
Amazon stood by this and some of these groundbreaking technologies are:
Cloud computing: In 2006, Amazon pioneered the concept of cloud computing, introducing its own Amazon web services(AWS).
Voice-activated assistant: In 2014, Amazon launched its voice-activated assistants called Alexa and Amazon smart speakers.
E-commerce innovation: Amazon introduced one-click purchasing, customer reviews, and personalised customer recommendations.
Warehouse automation: Amazon heavily invested in AI, using robots to boost efficiency for services such as sorting and packing products
Amazon didn't shy away from adopting these technologies even though they were seen as technologies ahead of their time.
All these groundbreaking technologies that Amazon embraced were not solely conceived by Jeff Bezos.
In fact, a large chunk was obtained from the collective ingenuity of Amazon employees.
And as an innovative manager, you need a tool that will assist you in gathering ideas from your employees seamlessly. A tool that will replace chat boxes or email threads that are often hard to track and manage.
And as mentioned earlier, an idea management tool is the way to go. A tool like InspireIP will help you in generating and managing ideas.
You can learn more about such tools here
3. Embracing Agility and Power of Experimentation
Before Jeff Bezos stepped down for his successor on July 2021 he had this to say about risk-taking
"As we've grown as a company and those billions of customers have multiplied, so has the importance of inventing on their behalf. Risk-taking is part of our culture and we will continue to take them"
Jeff Bezos understood that achieving significant breakthroughs often required a lot of trial and error.
But he also knew that the power of innovation could be so profound that it will overshadow any past failures. And these are the principles Amazon worked on:
Embracing the concept of "Failing Fast". Amazon encouraged employees to take risks and learn from failures.
Amazon also reassured its employees that their jobs won't be at risk, creating a sense of security and giving them the freedom to explore their innovative ideas
Amazon also had various heads of departments clamour for innovation, and they celebrated every failure and win. The mentality was that "every failure is a precursor to success".
By prioritizing customer satisfaction first, employees were indoctrinated on the importance of including user feedback in innovation. The principle was innovating to solve customer problems and meet their needs.
The success of Amazon's innovation strategy is backed by the innovation culture embraced by Jeff Bezos by using an idea management tool.
Learn more about how to foster an innovation culture with an idea management tool.
4. Sweeping the competition with a disruptive business model:
Jeff Bezos once said
"Invention comes in many forms and at many scales. The most radical and transformative of inventions are often those that empower others to unleash their creativity—to pursue their dreams"
This quote perfectly encapsulates Bezos's belief that disruptive business models can empower individuals and drive innovation.
Here are some key disruptive models Amazon undertook:
Amazon pioneered the concept of online shopping and established a dominant presence in e-commerce. (Which actually led to the downfall of JCPenney) It shocked traditional retail giants and it left people marvelled at how multiple items could be purchased in the comfort of their homes.
Third-party sellers were also introduced and it gave a platform to individuals looking to sell products. This gave room for a wide array of products and ensured every customer's wants were satisfied
The introduction of Amazon Prime eliminated the need for expensive infrastructural developments and has made it possible for businesses to have access to cost-effective computing services.
Amazon also disrupted the way individuals access information by entering the smart home market and creating a new method for individuals to access information and control their devices. This was done through the invention of Alexa, a voice-activated AI tool.
Amazon innovation strategy is about taking risks and appreciating change.
By venturing into untapped market opportunities, Amazon showed its ability to be ahead of all its competitors yet again!
5. Leveraging collaboration and partnerships
Over the years, Amazon has forged alliances and partnerships with various companies, forming a strong ecosystem in the process.
This has helped Amazon to tap into the experience, resources and customer base of partners. Let's look at popular collaborations formed by Amazon:
In 2018, Amazon partnered with Best Buy, one of the world's leading electronic retailers to sell Amazon Echo smart speakers and also Alexia enabled devices in Best Buy stores.
Amazon formed partnerships with various technology companies and startups. But one notable one was with Microsoft to integrate their respective virtual assistants, Microsoft Alexa and Microsoft Cortana. This enabled their customers to access their unique features.
Amazon also collaborated with traditional brick-and-mortar retailers to set up physical branches in an attempt to integrate into the offline market. Amazon books and Amazon Pop-up Stores are the results of these collaborations.
They formed partnerships with traditional brick-and-mortar retailers and technological companies.
Amazon has been able to harness the power of innovation, expand its customer base and position itself miles ahead of its competition with its innovation strategy.
6. Relentless pursuit of operational excellence
Customer satisfaction was again prioritised when Amazon decided to invest heavily in automation and advanced logistics systems.
This was executed with the sole aim of ensuring fast and reliable delivery to its customers because Amazon noticed that some customers were not happy with waiting long periods for their products.
Amazon achieved this through the following methods:
Amazon implemented real-time event tracking, and optimised order fulfilment and demand forecasting to streamline its supply chain.
Amazon set up an extensive logistics network which consists of warehouses, distribution centres and effective means of transportation. This ensured faster delivery of products.
Employees were also given the liberty to identify flaws or operational efficiencies and employees could suggest ideas about how to go about resolving these flaws.
Amazon always leveraged data analytics and proven algorithms. This enabled them to make informed decisions about customer needs and tailor their operations to satisfy these needs.
Collating customer feedback and embracing employee ideas served as a great way of enhancing Amazon's services.
How InspireIP aligns with the innovation strategy of Amazon?
Firstly, Amazon recognises the fact that ideas can come from anyone within an organization irrespective of their role or position and embraces the power of employee innovation.
And so, to foster an innovative culture within your organization, InspireIP offers a user-friendly platform where employees are given the freedom to drop their ideas without judgements.
This perfectly aligns with Amazon's approach to innovation.
Secondly, InspireIP supports Amazon's agility and experimentation strategies.
We already know that Amazon embraces a "fail fast" and "learn fast" approach towards innovation and realises that not all ideas will be successful.
So InspireIP allows for rapid evaluation and experimentation of these ideas by prioritising promising ideas and learning from unsuccessful ones.
In addition, Amazon has a history of forming revolutionary alliances to expand innovation and stretch its reach.
InspireIP integrates into collaborative platforms with ease, allowing for seamless conversation with both internal and external teams.
This will promote the exchange of valuable information and also enable the exploration of new ideas
Overall, InspireIP aligns with Amazon's innovative strategy by enabling the capture, evaluation and implementation of ideas from employees on how to better serve customers in both the long and short run.
Unveiling the Magic of Idea Management- InspireIP
There are hundreds of idea management tools in the market that offer the same function of providing a centralised platform where information will be captured from all your employees in a seamless manner
But not every idea capture tool has all the features that your business requires.
Read: Must have features in an idea management tool.
So there is a need for you to understand why InspireIP is the tool your company needs!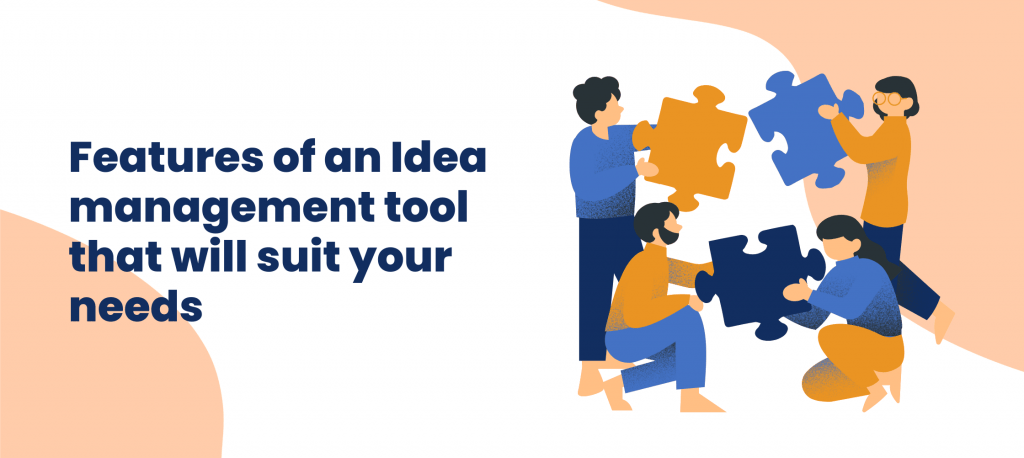 1. User-friendly interface
When an idea management tool is acquired, you don't want to worry about paying extra for your employees to get acquainted with the software.
With InspireIP we focused on simplicity, making sure that non-technical users can interact with the platform seamlessly.
InspireIP's simple UI/UX allows users to easily explore our different sections and features and our clear menus and labels guide users through submitting ideas.
Users can also access it using different devices allowing them to engage with our software anywhere they are.
2. Ideas' safety and privacy
When it comes to shielding your ideas from unauthorised access, guaranteed privacy and security are non-negotiable.
At InspireIP we employ robust security defences to protect the confidentiality of your company's ideas.
We do this by employing state-of-the-art encryption protocols during data transmission and also at rest.
With inspireIP, you also have the liberty to assign user roles and permission to whosoever you wish, guaranteeing that only those chosen have access to your idea management process.
You can discuss more about these features with the InspireIP team here.
3. No hidden cost
At InspireIP we believe in total transparency. We won't burden you with extra financial costs.
InspireIP's pricing plans are very clear and straightforward.
So you can plan your budget and allocate resources without worrying about unexpected financial implications.
4. Integration into your existing systems
InspireIP will seamlessly integrate into your existing systems and workflow, thereby achieving the full potential of your company's idea management process.
InspireIP is very compatible with most project management tools like Asana and Trello and also with collaboration platforms like Slack and Microsoft 365.
And if you have any issues along the way, our dedicated support team is available to provide you with any technical assistance needed.
5. Customizable and scalable
If you're searching for a tool that will grow with your company, then you don't have anything to worry about.
With InspireIP, you don't have to sacrifice performance or user experience because of the size of your company.
Regardless of company size, InspireIP offers a seamless process for everyone involved.
Our platform effortlessly handles large data and stores it securely without any hitches along the way.
6. Personalisation or branding
Every business has its specific needs, hence you need a tool that can be adjusted to tailor your business requirements.
InspireIP allows you the opportunity to customise and personalize its layout and appearance based on your company's preferences.
This includes the ability to arrange and resize the interface elements to your taste. Changing terms to your more preferred ones.
It also connects with set-up innovation processes without disrupting or changing them in any way.
7. Detect idea duplication:
Getting across the same ideas from different people is much more common than one may think.
This can create issues like detecting who had the idea first and which idea is at which stage of implementation.
And InspireIP is quick to catch up on similar ideas submitted to avoid confusion and conflicts.
You can try our idea management tool for free too!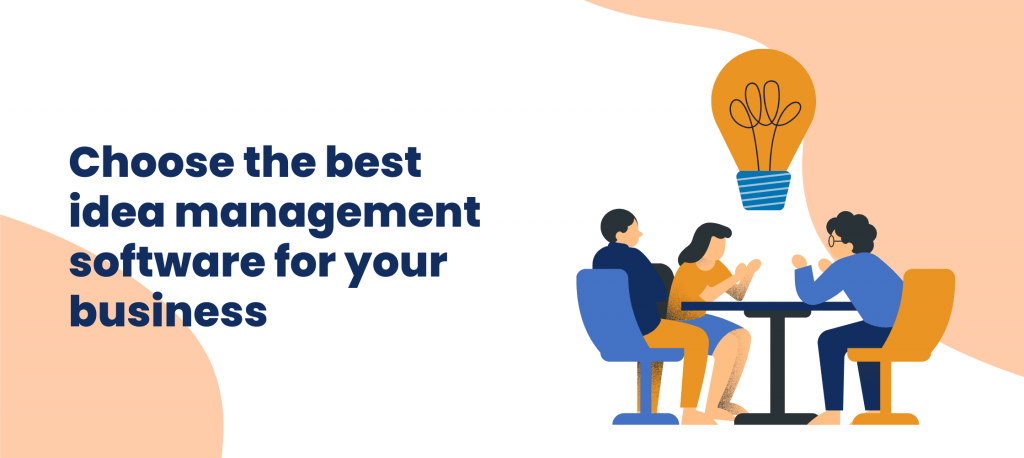 Summarizing Amazon's innovation strategy
Amazon's commitment to customer centricity, adoption of cutting-edge technology, leveraging partnerships, experimentation and exploration of disruptive business models have made them sit comfortably at the top of the food chain.
By prioritizing customer satisfaction, Amazon set up new standards for success while completely revolutionising customers' shopping experiences.
They also embraced failure by seeing it as a stepping stone to success and most importantly ventured into untapped markets.
We also witnessed how Amazon's success was a result of the collective ingenuity of its workforce.
Thus it is evident that innovative ideas from employees should never be dismissed or taken with levity. And as an innovative manager, you must have a tool that will capture all these ideas into a central platform.
A tool like InspireIP will help you in this process, and your employees will finally feel that their ideas will be taken seriously.
Just contact us at enquiries@inspireip.com and we will be here to assist you!