About AT&T
AT&T Inc. is an American multinational telecommunications holding company headquartered in Downtown Dallas, Texas.  Presently, it is the world's largest telecommunications company by revenue and the third-largest provider of mobile services in the U.S. In our series of AT&T Innovation AT&T drivemode is one great innovation.
Idea and Implementation
In 2009, AT&T launched The Innovation Pipeline (TIP), an online crowd-sourcing platform for its global workforce to bring together the finest ideas from throughout the company. As of 2019, over 50,000 ideas were submitted by 130,000 members from 54 countries and all 50 states, and over 100 projects have turned into genuine products and services.
One of the ideas that emerged from this campaign was the idea for the DriveMode app.  One of AT&T's call center employees, who had been personally affected by texting while driving, came up with the idea for the app. The company's "It Can Wait" campaign was the app's cornerstone. The AT&T DriveMode app [for iOS and Android] detects if the driver is driving at a speed of 25 km per hour or higher. It switches on and immediately responds to incoming SMS and MMS text messages, letting the sender know that the text receiver is driving.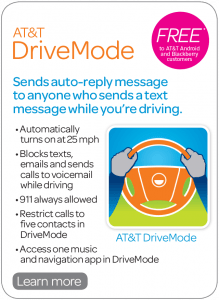 Results of AT&T drivemode app:
More than 5 million people pledged not to text and drive as a result of the "It Can Wait" campaign. Consequently, in 2014, a million people downloaded the free AT&T DriveMode® app, which silences messages while driving.
Ideas like this have the potential to not just change but save lives. Texting while driving is a major cause of accidents and AT&T thwarted this problem with the help of the DriveMode app.
Did you know your employees too could have amazing ideas that could help save lives, cut costs, increase revenue or solve value chain supply problems? If you are not capturing them, you're missing out. Start capturing your employee's ideas today with idea management software like InspireIP. Want to know more? Click here.
Recommended Read: The ultimate list of idea management software to facilitate innovation in your organization.