It has been almost a decade since Nike stopped producing the Nike Fuelband. Although the technology was mind-blowing and attracted a large pool of customers in a short span of time, it still failed. That to say, even highly innovative and top player companies can make mistakes that result in lessons for others' innovation success.
In this article, we will discuss the lessons that innovation managers can take from Nike Fuelband's failure.
Another Nike innovation- the Nike Fuelband
Nike's innovation strategy has always let the company be present among the top players among its competitors. Their innovation culture led to the development of Nike 7 and other amazing products.
Nike Inc., founded in 1964 is an American multinational corporation that offers footwear, apparel, equipment, accessories, and services. The company had its headquarters in Oregon, United States.
Nike FuelBand was a fitness tracker developed by Nike, Inc. in 2012. The band was famous for its design and innovative features. The tracker measured physical activity and allowed users to set and track fitness goals with integration into the Nike+ online community and phone application.
It was known for its features of gamification. In the first half of 2013, Nike Fuel Band sales reached $1.6 million. The business made a significant investment to evolve its operating model through the hiring of talent and the acquisition of skills in hardware, software, cloud computing, and big data to support the product.
What Innovation Managers Can Learn from Nike Fuelband's Failure-
1. People's choice is ever-changing
People loved the Nike Fuel band and it had a great customer base. However, people's preferences tend to change. We are always looking forward to the next best thing. And this raised problems for the Nike Wristband.
With more user-friendly interfaces, consumers started looking for more convenient options that included more features such as wearable devices with sensors. The market trend was moving towards smartwatches and other wearables that could track not only physical activity but also incoming calls, texts, and other notifications.
However, Nike FuelBand focused solely on tracking physical activity and was unable to keep up with the advancements in technology. Not adapting to the changing market trends led to the failure of Polaroid, Blackberry's downfall etc.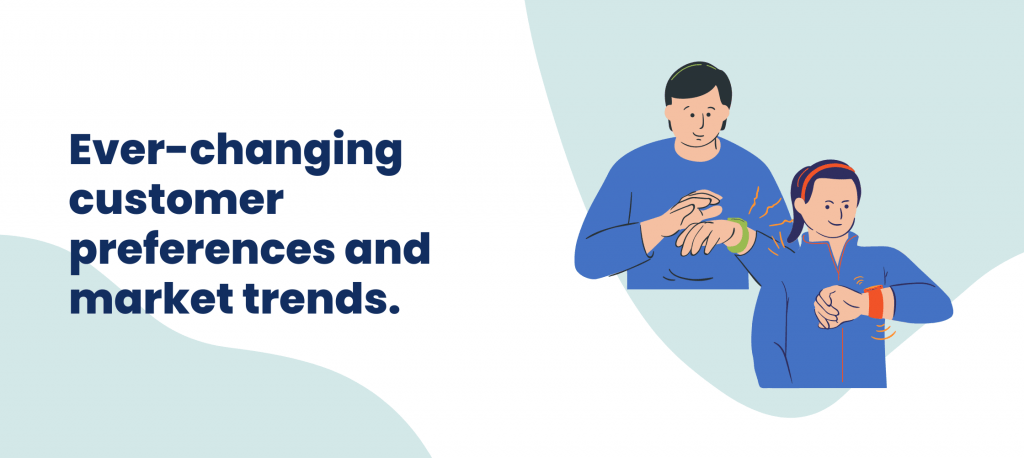 To keep up in the market, you need to keep up with the changing trends. Conducting review surveys is a great way to be acquainted with what your customers think of the products in the market.
You can use an idea management tool to let your employees, customers and stakeholders present their ideas and feedback about enhancing your products.
2. Competitors should not be underestimated
When you're one of the leading companies in your domain, you may underestimate your competitors. Which is the biggest mistake a business can make. We have seen how underestimating Apple led to Nokia's failure or how Blockbuster failed miserably because they misjudged Netflix.
Similarly, Nike's competitor, Fitbit was able to make its way up in no time. Fitbit adopted Nike's innovation and integrated sensors and software into its products, making them more comprehensive and appealing to consumers.
You must always be aware of what your competitors are doing. GreyB does an amazing job in making data reports for various industries' innovations. You can find what is happening in your industry, What technology are your competitors working on, or what patents they are filing.
In the next section, we will discuss why people started preferring other electronic wearables instead of Nike Fuel Band.
3. There can always be room for improvement.
Nothing is perfect, but it can always be better. The Nike FuelBand was designed to track physical exercise, but it had some flaws.
The FuelBand, like many wearables, was a device that only has one function. It was counting how many steps a user has made throughout the day.
Besides this, instead of just translating the number of steps into a concept as simple as calories burned, the fuel band converted the number of steps into "NikeFuel". And users found it difficult to understand this confusing and abstract notion.
The FuelBand also had a poor track record of accuracy. Users of the first-generation FuelBand were unable to properly monitor their activities if they engaged in any form of exercise other than walking, such as swimming, skating, working out etc.
As we mentioned before, collecting user feedback with idea management software can give you great insight into what you're doing right and what you can improve.
Nike was also willing to get better and work on its flaws. Nike made an effort to resolve some of the issues with its second-generation FuelBand but at the expense of the user experience.
4. A good marketing strategy works wonders.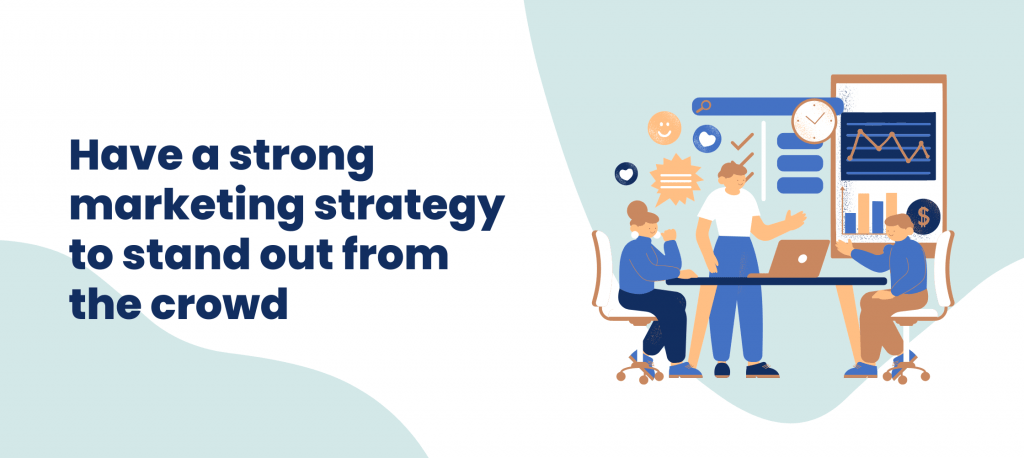 How you present your company or products plays a vital role in how others will perceive them. Good marketing strategies are in fact, the major contributor to many company's successes.
While Nike is known for its single-focus exercise products, other fitness tracker manufacturers have gone above and beyond to promote their products as multifunctional lifestyle tools.
For instance, apps such as 'RunKeeper' and 'Lose It' make it simple for users to monitor their eating and exercise habits on their mobile devices.
The Nike FuelBand has failed to distinguish itself not only from its competitors among wearable fitness trackers but also from smartphones, particularly the latest iPhones. The updated iPhones come with an always-on motion sensor that can track steps for any app that wants to access the information.
Failing at marketing can and has led to a company's failure. And so, it is advised to have a strong, innovative marketing team in your organization.
5. Give more thought while setting a target audience.
It is vital to know who your audience is but it is also important to know who your audience might be.
Nike's FuelBand app was initially only accessible to iPhone users. Nike may have assumed that Android users were not the target demographic and did not believe that compatible software was required at the time of launch.
It took Nike two and a half years to eventually make the Nike+ FuelBand app Android-compatible. Other fitness trackers were joining the increasingly crowded market by this point. And Nike Fuelband was left miles behind.
When it comes to setting a target audience, exploring is important. A little experimentation wouldn't hurt as much as a customer base never reached. Putting your product out there and analyzing customer behaviour will help you understand which people will love what you have to offer.
6. It is the experience that matters.
The launch of wearables 1.0, according to Jordan Rice, Senior Director of Nike NXT Smart Systems Engineering, was a somewhat flawed experience that was mainly driven by hype.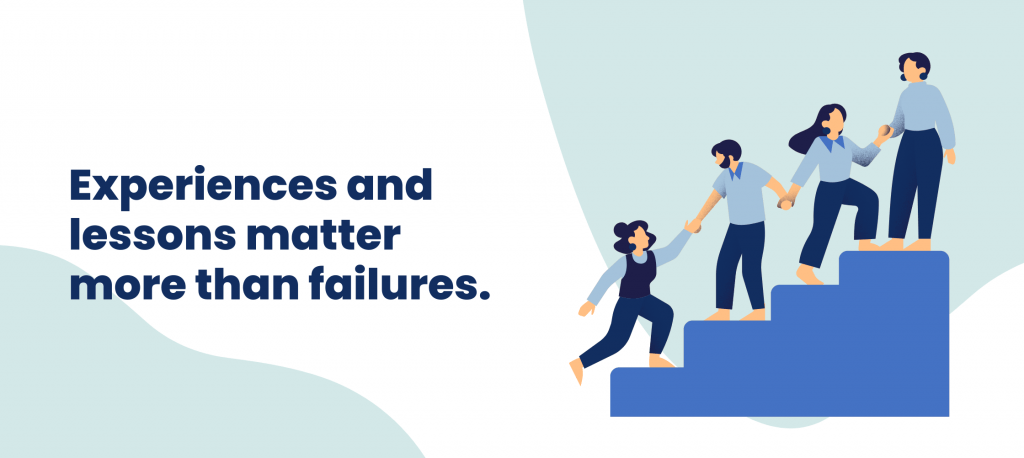 In October 2013, Nike CEO Mark Parker was asked about the future of FuelBand at Fast Company's Innovation By Design conference. He said,
"It's really important to understand what we do well . . . what we bring to the party, so to speak, and actually amplify that, and not to expect [us] to really go in and compete with the latest, greatest development of sensor technology."
Rice stated that the fundamental problem was that early fitness wearables overloaded users with data. Such as steps taken, calories consumed, height jumped, and distance travelled. But, it provided minimal effort to interpret these metrics in a way that added long-term value.
According to Rice, the company started to recognize just how few of its customers were still wearing their FuelBand as Nike and its rivals started to step up efforts to develop new sensors and collect more data.
Jordan Rice stated, "We tried to put data in the consumer's hands, but I don't know that we put depth in that data — a lot of it was data for data's sake at times. I began to ask myself a little bit, how deep is this connection that we've actually created? Are people connected to the brand and the products? Is this data actually meaningful to them? [Is there] depth, are they taking any insight away from this, and are we really creating a gimmick?"
Is the Nike FuelBand being discontinued?
In 2014, Nike discontinued their FuelBand production.
In 2015, Nike announced to pay $2.4 million in settlement to the fitness tracker users who claimed that their Nike FuelBand failed to track their calories accurately.
Sometimes, doing what everyone else is doing is not a great way of making a name for yourself. Such a copying technique led to JCPenny's Bankruptcy too.
But what is important is that you move past your mistakes and continue to work amazingly. Despite the tragic failure of Nike's innovative product, Nike is still the most loved brand worldwide.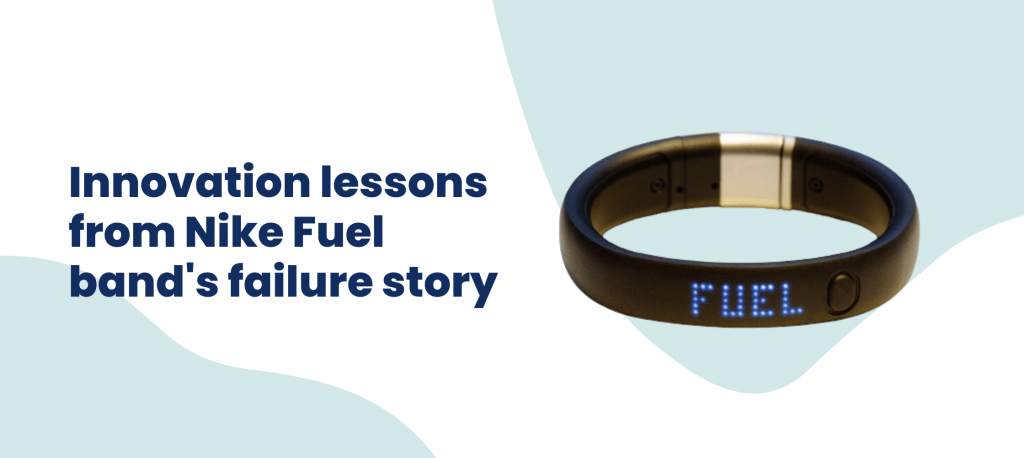 Company Failures and the Importance of Innovation
Mistakes are a part of life and happen more than often in big industries that want to achieve bigger. When hearing of such a Company's disruption stories, it is normal to feel scared. But, that is not the goal.
The goal is to understand, what could have been done. How you can manage innovation in your company, what you do better or what you can include to keep yourself growing in this fast-paced world?
What happened to the band fuel from Nike teaches important lessons to Business leaders and innovation managers. In a nutshell, your innovation management must-
Always be familiarised with the changing trends in the market.
Know what new technologies your competitors are working on.
The customer's feedback is the most essential asset.
Have a strong marketing strategy.
Develop a thoroughly researched target audience.
Learn from mistakes and move on.
It is not as difficult to follow through these steps as it may seem. You can start with these by Implementing an idea innovation management system. Such tools can help you stay ahead in the competition, foster a culture of innovation, get more ideas patented etc.
Learn more about how a tool like InspireIP can boost your team's productivity.