If you've clicked on this article, you must be interested in the Polaroid history. More specifically, How did Polaroid fail as a company? The Polaroid Corporation, founded in 1937 is an American company best known for its instant film and cameras.
A little background to Polaroid Corporation
Maybe at some point in life, you have also used a Polaroid camera. Well, that depends on your age. Even if you haven't used one, you might have seen one or heard of one. 
Polaroid's vintage cameras allowed people to snap and print pictures instantly without any of the hassles. Amazing! right? The brand became famous for its ability to produce instant prints in the 1970s. Polaroid sales reached $400 million in the late 1960s and in 1994, their revenue reached $2 billion.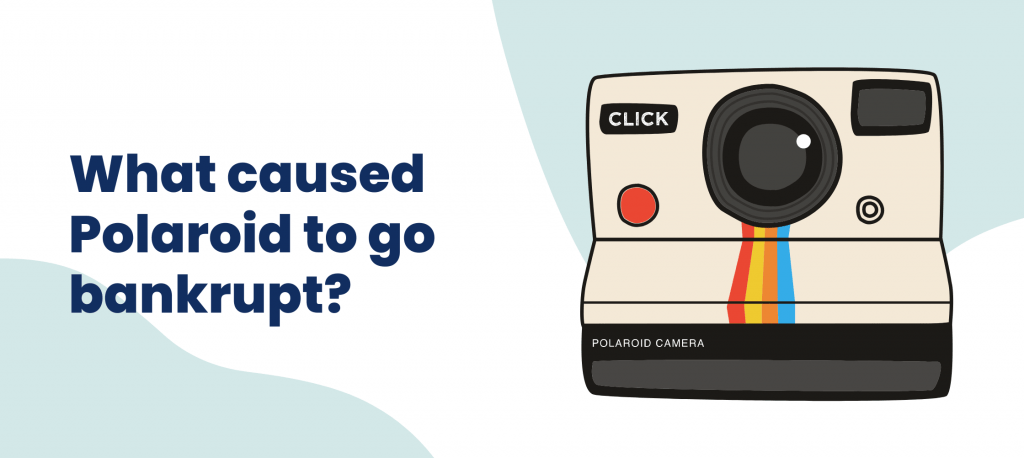 Factors that led to the failure of the P
olaroid company
Polaroid CEO's thoughts on diversifying
Polaroid once had an enormous 65% gross margin on instant film. It was the key component of their business plan. The instant film determined the company's economics, and as a consequence, Polaroid executives decided not to diversify.
Even the founder, Edwin Land, was unwilling to spend more on electronics. Instant film was everything to them. This resulted in severe financial mismanagement, including sizeable investments in digital photography R&D that the business was unable to profit from. 
The age of digital photography
The management's reluctance to change and not innovating brought the company a lot of problems. It is true that Polaroid was able to limit competition in the instant camera market and maintain a successful company in the camera industry by utilizing patents to protect the technology.
However, Polaroid's business plan operated similarly to the conventional razor blade model. The sale of the film was the foundation of Polaroid's business, and the company created novel cameras to increase sales.
They were concerned with consumables rather than hardware, which made the arrival of digital photography a very difficult period for them.
With the evolving of technologies, there has been a shift in market trends from using instant cameras to digital photography. Since the 1960s, Polaroid's R&D section had been working on digital photography. By the 1970s, Polaroid owned 15% of the US camera market, and the business only grew from the US market.
Despite this, digital imaging accounted for nearly 42% of all R&D expenditures in 1989. Furthermore, the business attempted and failed to market its video cassettes and camcorders, just as it researched and developed its digital camera. They even experimented with 35mm photos and scanners. However, it was insufficient.
Its competitor, Canon, was quickly developing digital cameras, which became popular in the market. This had put Polaroid at a disadvantage compared to Canon. Overall, Polaroid's inability to keep up with the innovation in digital photography contributed to its decline in the market.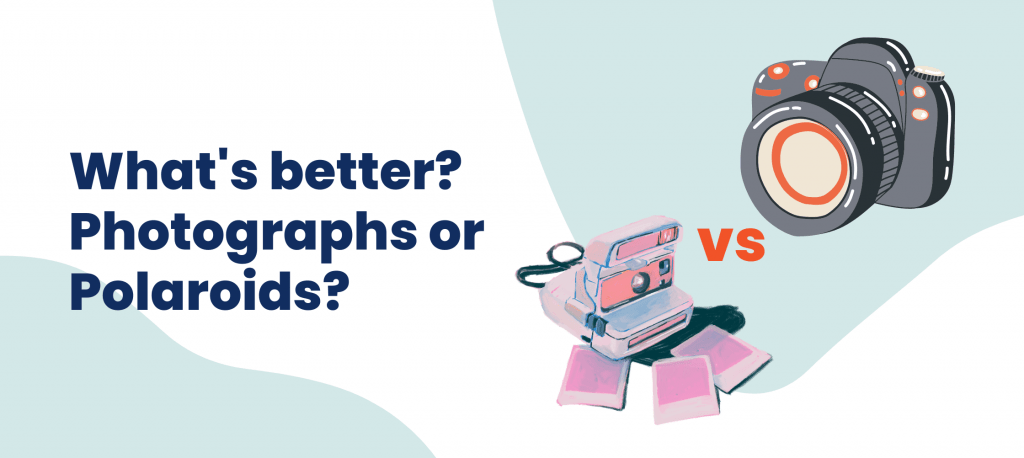 Leaders living on assumptions:
The lack of innovation failed many companies. And what added fuel to the fire was- assuming that the customer's preferences will never change. Such thinking resulted in Toys R Us's failure, JCPenny's Bankruptcy, Blockbuster's Failer, Sears' Bankruptcy and many other company disruption stories.
Similarly, Polaroid leaders believed that customers would always want a hard-copy print. In his 1985 letter to stockholders, CEO I. MacAllister Booth reasoned,
"As electronic imaging becomes more prevalent, there remains a basic human need for a permanent visual record. Whether that record fulfils an emotional requisite in the visual diaries of amateur photography or provides practical data in an industrial or scientific setting, the universal insatiable appetite for visual communication and portable information will be constant, reflecting a continuing need for instantly available, high-quality print media."
Polaroid officials maintained their belief in the value of the paper print throughout the 1990s. Gary DiCamillo, CEO from 1995 to 2001, said in a 2008 interview at Yale, "People were betting on hard copy and media that was going to be pick-up-able, visible, seeable, touchable, as a photograph would be."
Polaroid was surprised when customers refused to buy the print. Gary DiCamillo said, "It's amazing, but kids today don't want hard copy anymore. This was the major mistake we all made: Mac Booth, Gary DiCamillo, and people after me…. That was a major hypothesis that I believed in my marrow that was wrong."
Is Polaroid still in business?
Polaroid was once a pioneer in instant photography. The company failed to recognize the shift towards digital cameras and printing, which impacted its instant film sales. Polaroid's inability to embrace digital technology and diversify its product offerings led to its decline.
In October 2001, Polaroid filed for bankruptcy after the sales of film cameras fell and its brand and assets were sold off. In May 2017, Polaroid Corporation was acquired by its largest shareholder of the Impossible Project and was renamed Polaroid Originals in September 2017.
We cannot stress this enough, Companies that fail to adapt, innovate, and meet changing customer needs are more susceptible to decline in today's dynamic business environment. And in order to stay ahead of the competition, companies use idea innovation management tools like InspireIP.
Subscribe to our blog below to get interesting stories delivered straight to your inbox.